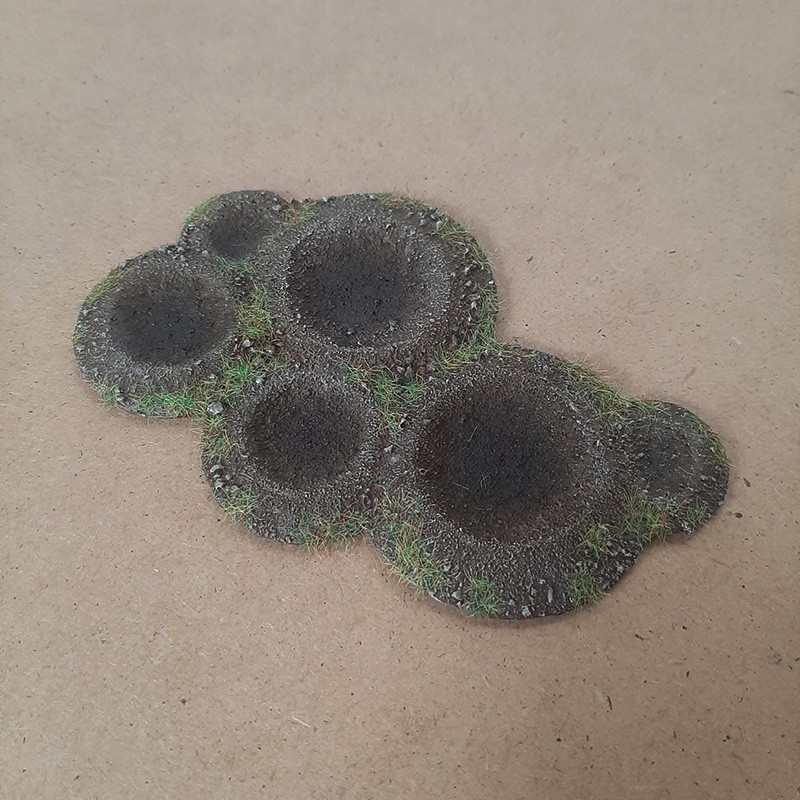  
Large crater field 6mm
Large crater field,
for your 6mm or 10mm wargames!

Secure payment - SSL encryption

World wide delivery fees from 4.50€

Handcrafted MADE IN FRANCE
Here is our large crater field.
Place it wherever you want, near some ruined houses, or a crashed gothic spaceship, whatever...
Max lenght around 12cm.
If you order 2 or more, we will endeavour to supply at least one of each variant (if in stock).

Scale 6mm to 10mm (1:300 to 1:150)

Supplied unpainted
3 other products in the same category: